2. The Two-Toned Pixie Cut
Looking for an even trendier spin on the traditional pixie cut? We've got you covered. The pixie cut is definitely an exhilarating look which entices many. Whether you're fourteen or forty, the pixie cut is definitely an appealing style. One of the easiest ways to further enhance this look is to add a two-tone element. By contrasting dark and light colors, you can add a dramatic yet edgy appearance that will be sure to turn heads.
3. The Spiky Boy Cut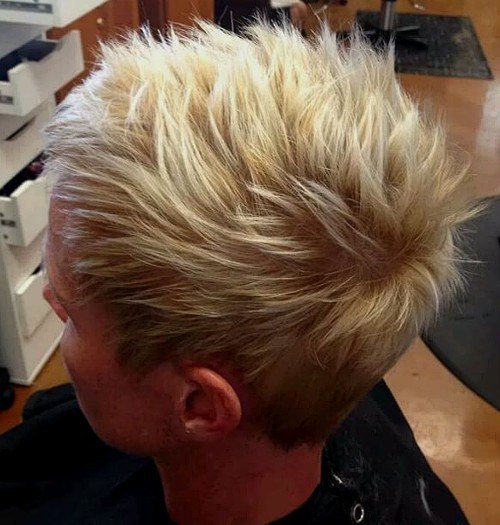 Have you ever been jealous of a haircut seemingly appropriate for only the opposite gender? Well, you can finally ditch those feelings of jealousy, because it turns out a spiky boy cut looks great on women, too! This cut looks fabulous with your natural gray hair. If you have it cut into multiple layers, you can achieve a really interesting and eye-catching look that's carefree and cool. Your silver spikes can be stretched out to face forward or brushed to the side. Either way, you'll have an extremely exciting look!