What would you do if your city was taken over by monotone, modern buildings? We'd like follow in the footsteps of architecture student Paul Eis and paint the town vibrant shades of red, gold, blue, pink—and every color in between.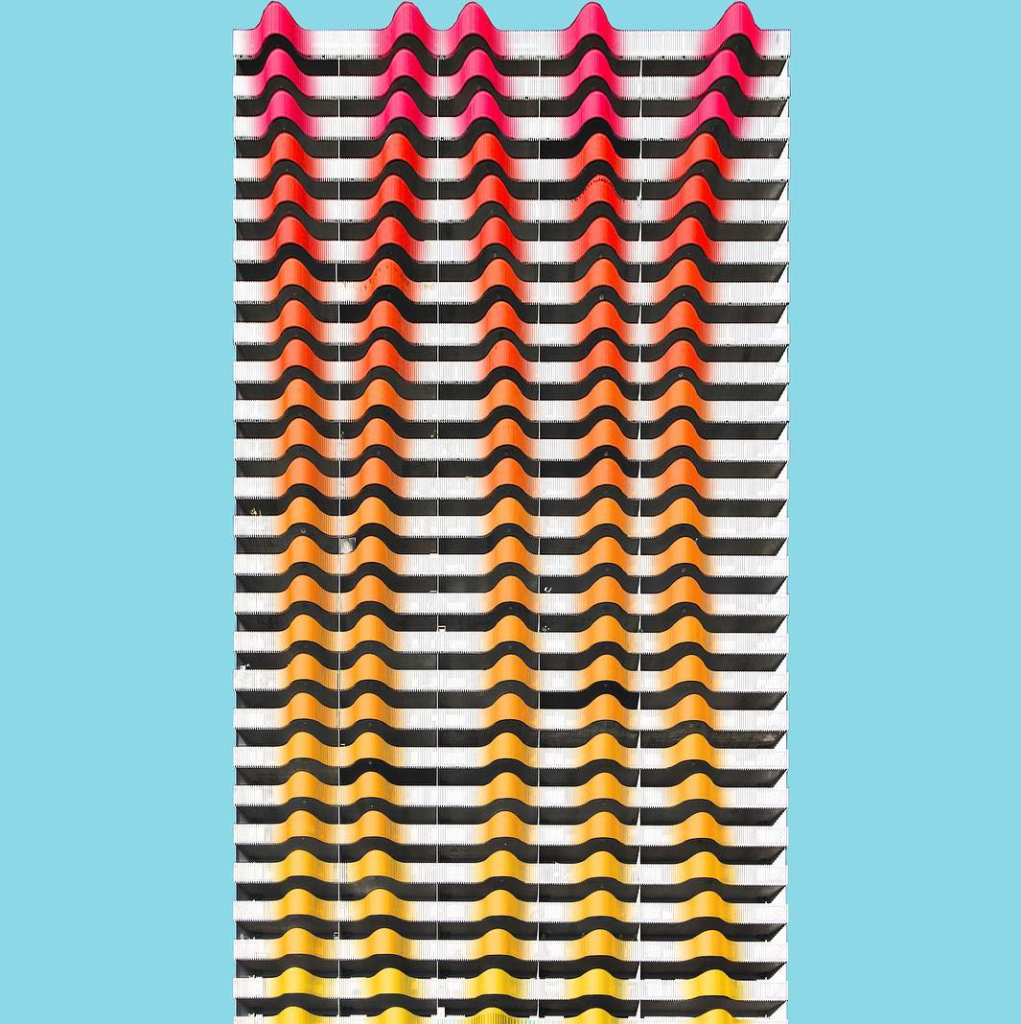 Tired of the white and gray shades that dominated the cityscape in his native Berlin, Eis began photographing buildings and adding his own colorful twist to the structures in Photoshop.
"I color the buildings to make the architecture more interesting for the viewer or to show how interesting they are already. It should criticize the often very boring housing estates growing everywhere in the cities where the developers take little interest in design." – Paul Eis
The results are undoubtedly eye-catching and showcase the incredible potential of merging art and architecture. While Eis' bright Instagram account instantly transports you to a fantasy world of psychedelic design, his blog's before and after photos highlight the true power of this project. No matter how bold the colorized buildings may be, each is a more attractive and interesting alternative to its neutral counterpart.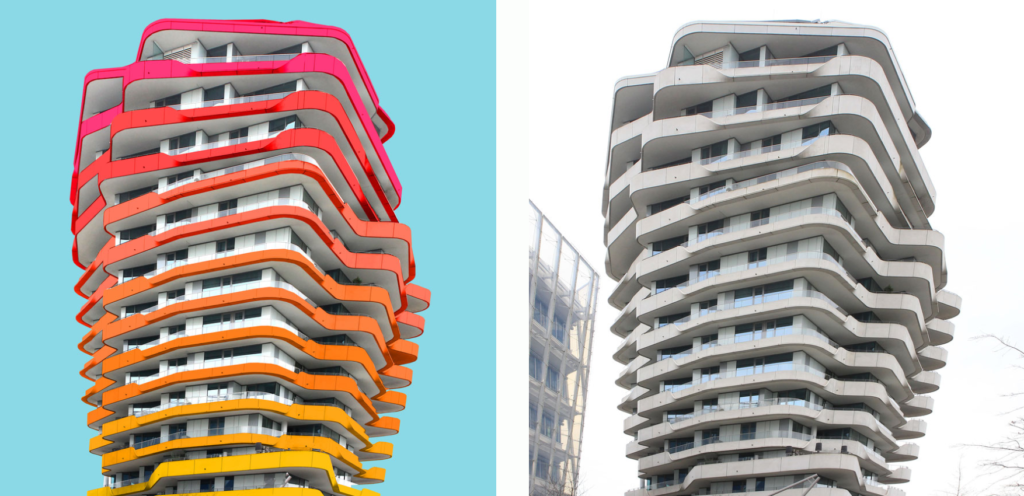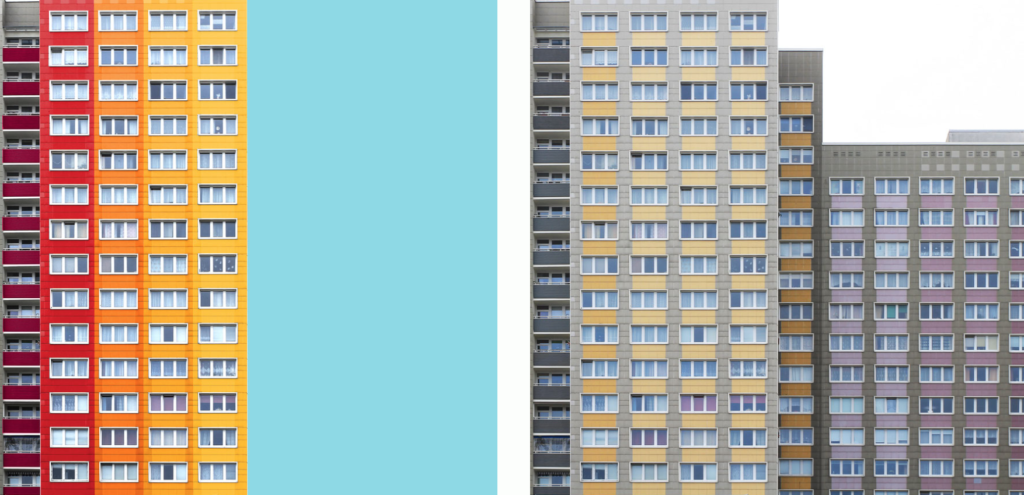 Since Eis is currently studying architecture at the University of Arts and Industrial Design Linz, most buildings he captures and colorizes are located in Germany or Austria. From housing projects and high-rises to multinational company headquarters, Eis finds inspiration in the structure's shape—and then completely reimagines the facades as works of art. Despite the historical architecture still found throughout Berlin, Eis focuses on modern structures in hopes of influencing the construction and conception of new buildings in an ever-growing city.
Although it's unlikely Eis' buildings will ever get the paint job he's dreamed of, they'll hopefully inspire his future work as an architect, that of his peers and color lovers around the world.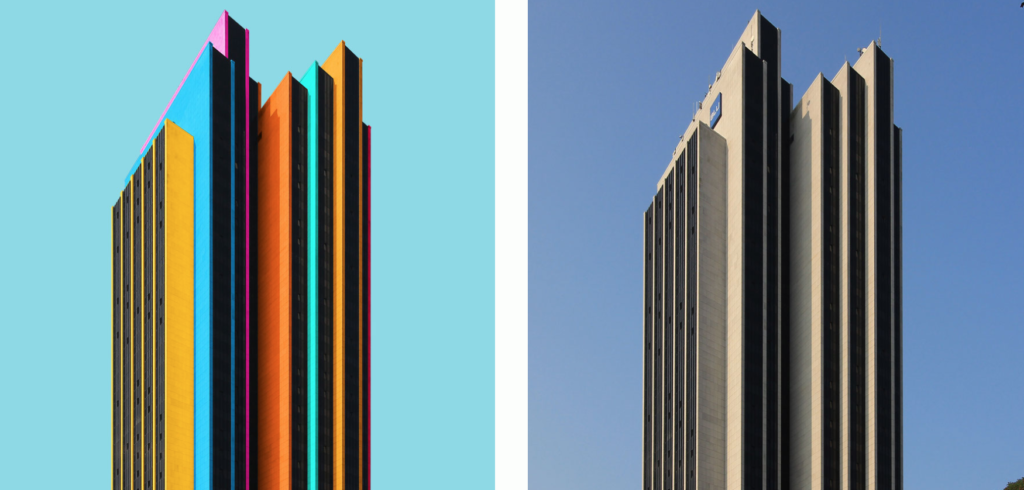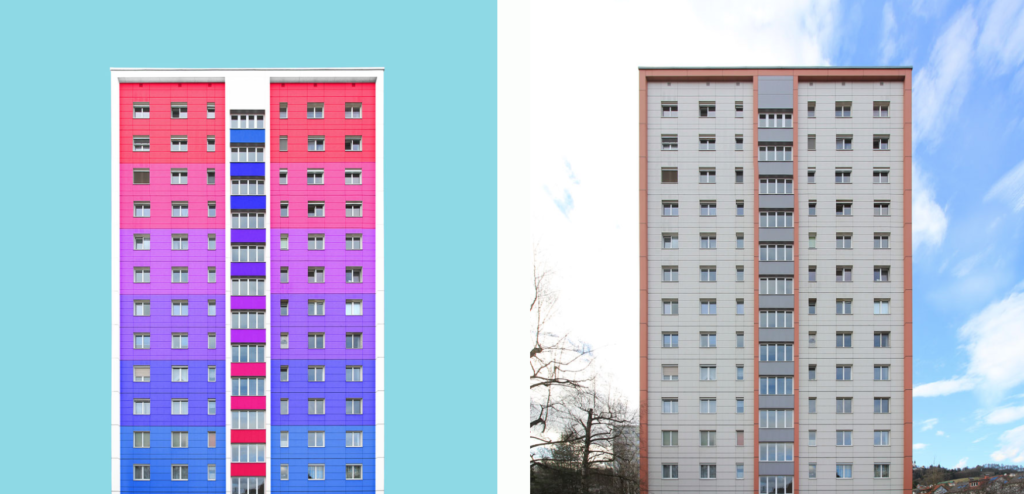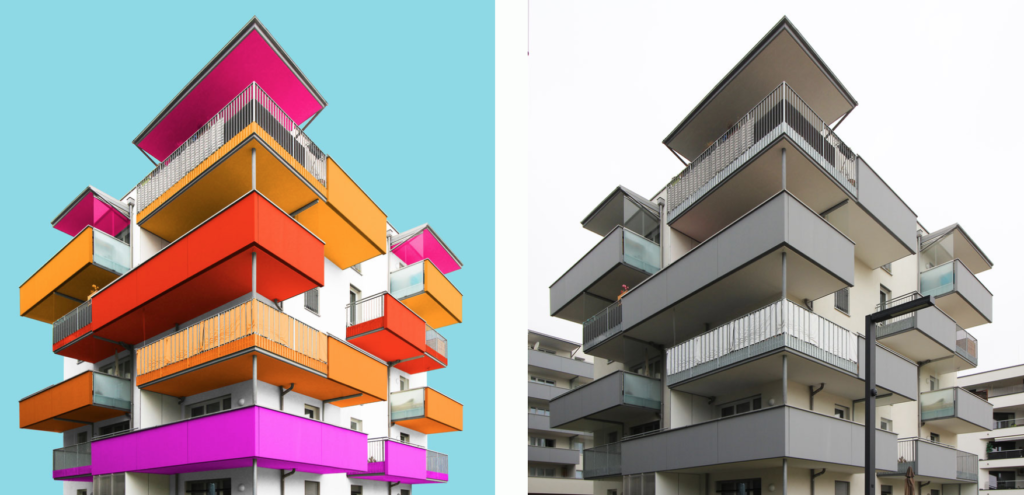 Add more color to your day with these inspiring posts!
• Graffiti Artists Turn this Belgian Town Into a Work of Art