Artist Tal Peleg creates eye-opening artwork…on her eyes. With itty bitty brushes, eye shadow, eyeliner, and watercolor, and sculpts her eyes and brows into small artistic masterpieces.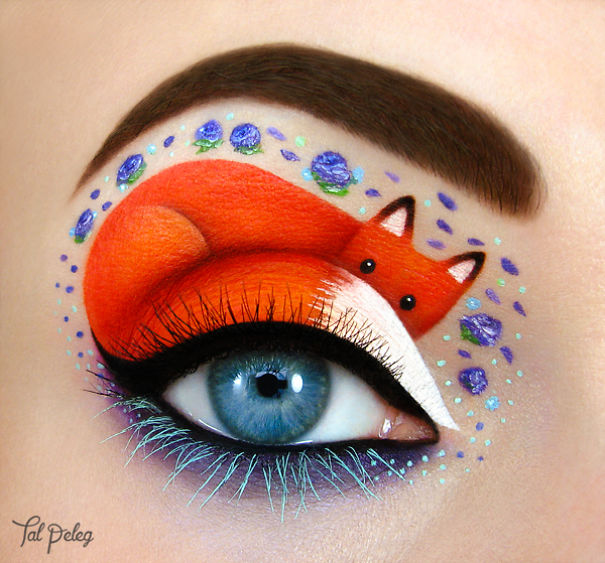 Many women spend their time perfecting the cat-eye look; Tal perfects literal cats on her eyes. With themes from the fantastic to the mundane, she uses the shape of her eye and the natural curve of her eyebrow as the framework for her tiny paintings.
Whatever inspires her – movies, animals, food, fairytales, important social matters, emotions – gets drawn up in miniature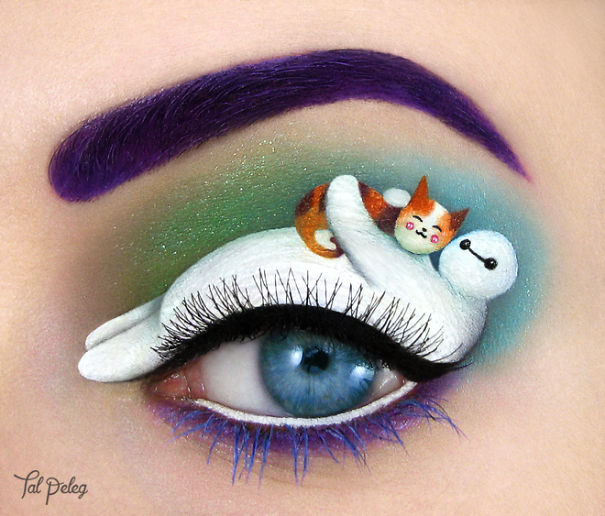 Art has been part of Tal's life ever since she can remember. She loves photography, illustration, and makeup – so she combined all three in one place. These adorable, incredibly detailed paintings take hours, and they are all done by Tal on her own eyes. It takes a tremendous amount of patience, and she enjoyed doing each and every one of the unique designs.