Boring gray streets. Boxy business buildings. Peeling paint. Imagine changing the face of your hometown. How would a bright mural painted by a street artist change the way you saw your city? How about 10 murals?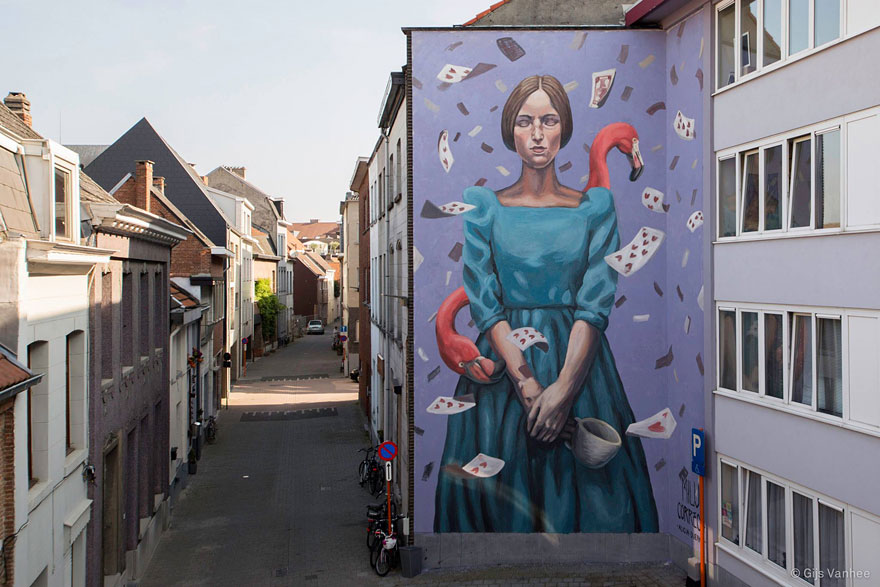 Gijs Vanhee, a native of Mechelen, Belgium, accomplished just that. Filled with pride for his city and wishing to put it on the map, he invited 10 artists to paint large murals over blank walls around the city.
The murals burst with color. Although the subjects range from a portrait of a woman with a flamingo, to a black and white pattern, to a blue lion with human hands, each one is carefully showcased near monuments and important city views. For Gijs, this was a love-letter to a hometown that has supported his own art for the past 17 years. It's not every day that a street artist can give back to his city.
Underwater Dog by Smates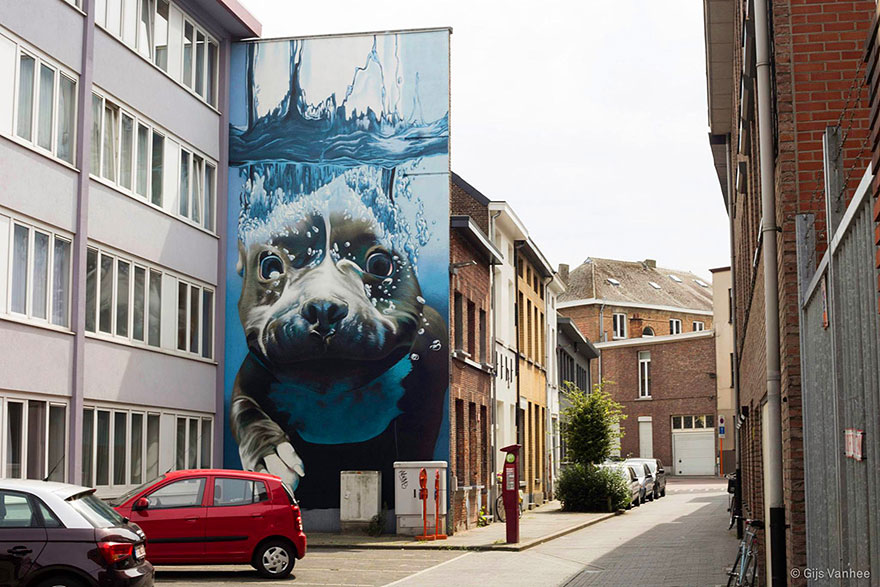 The Gift by Gijs Vanhee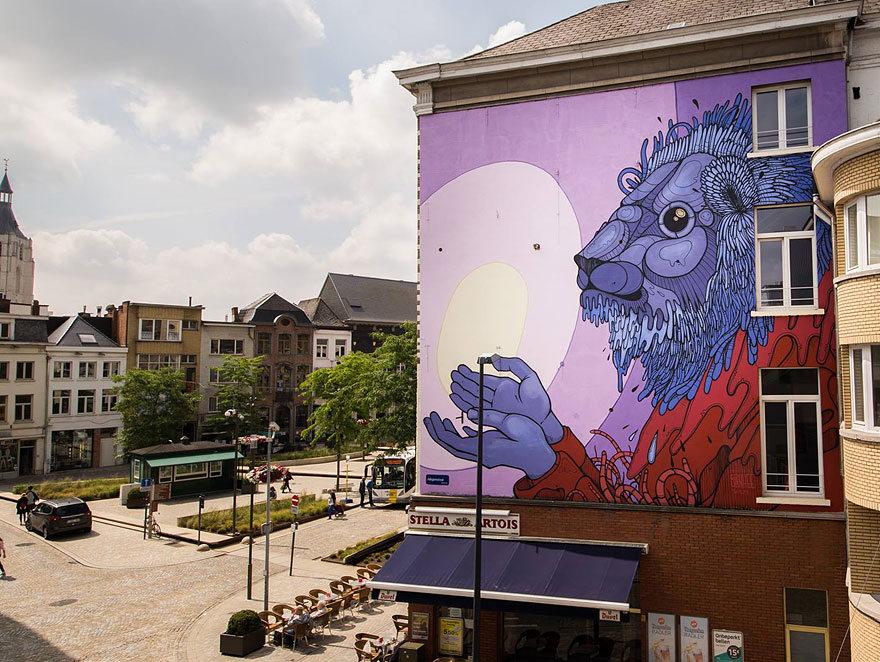 Pelican by Dzia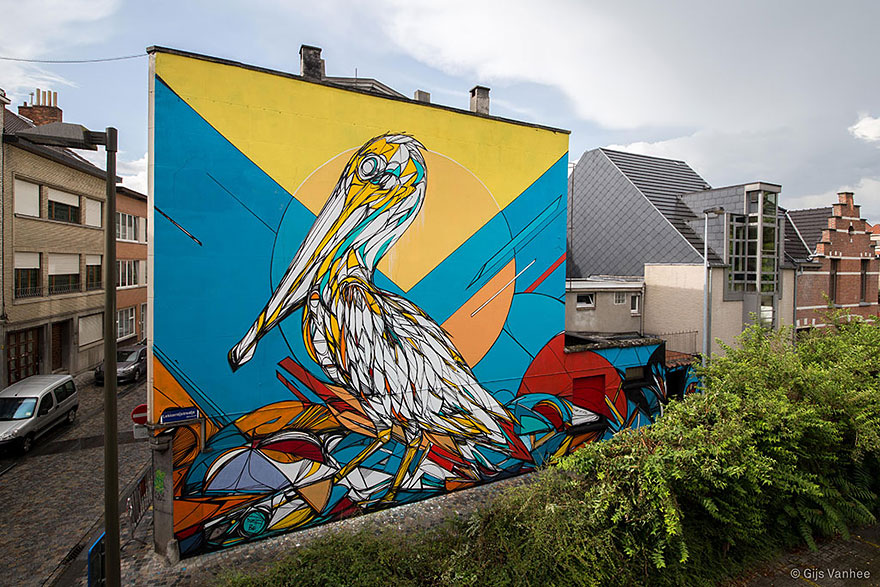 One Mile Under Sea by Shamisa Debroey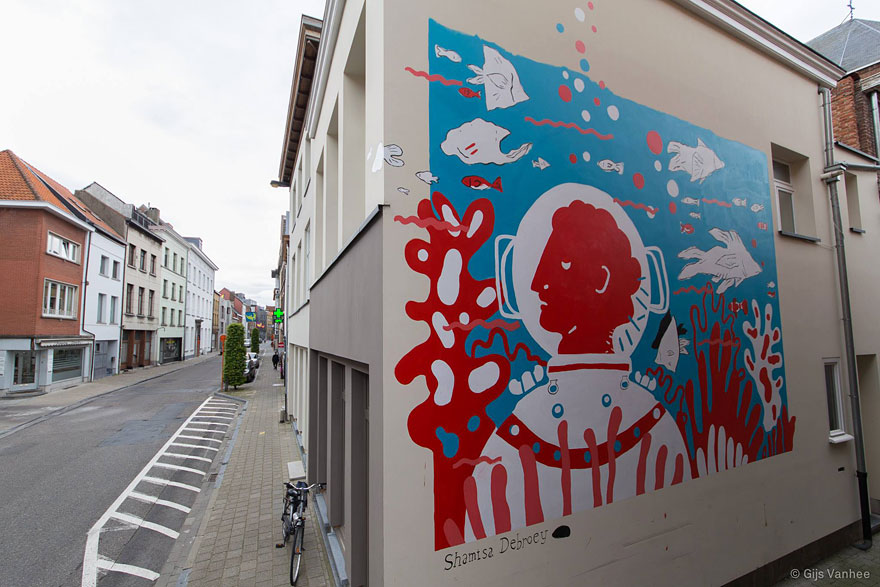 Mechels Fruit by Krea K-shit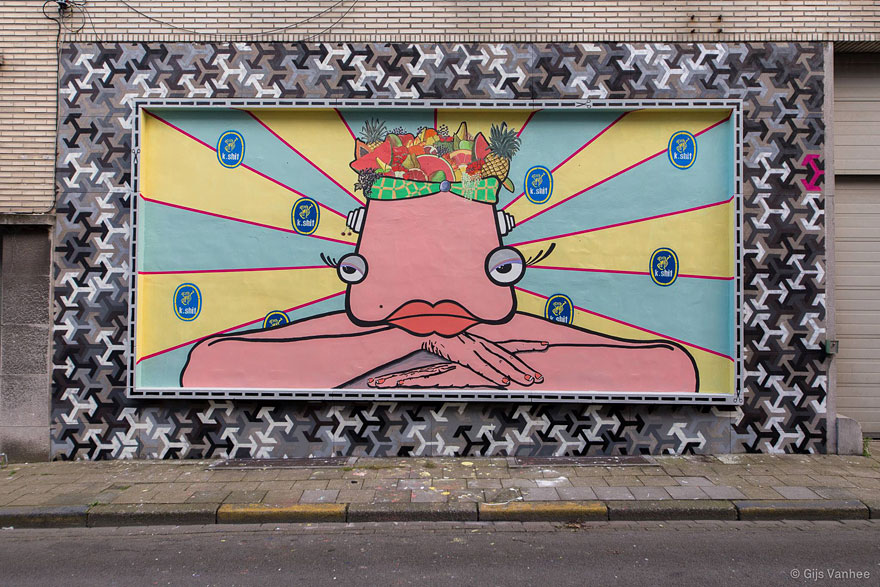 Imagine by Samuel Vanderveken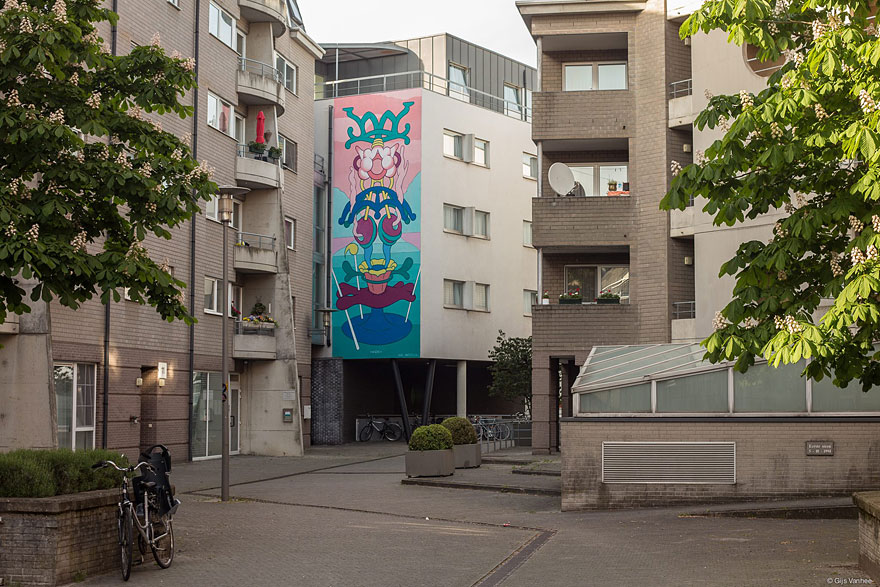 Freeway by Sam Scarpulla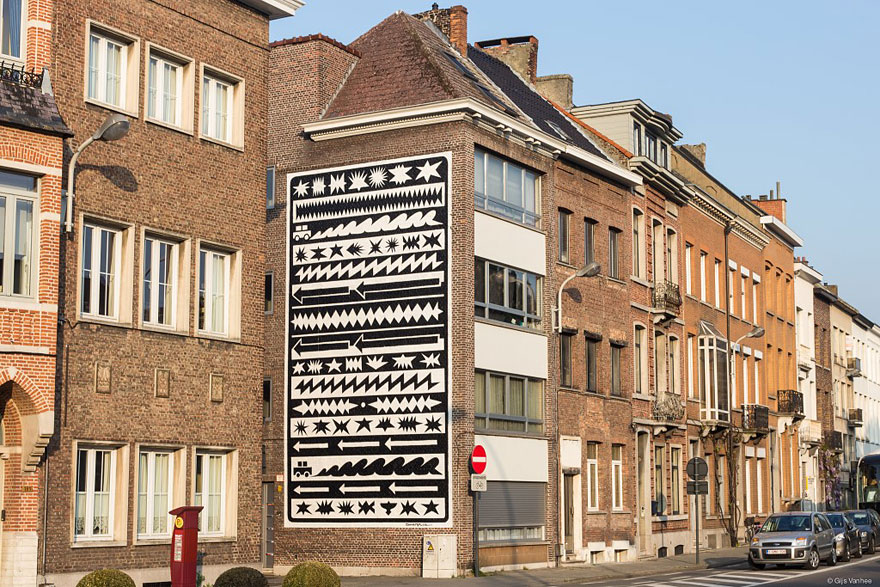 Floral Sfkullball by Mark Goss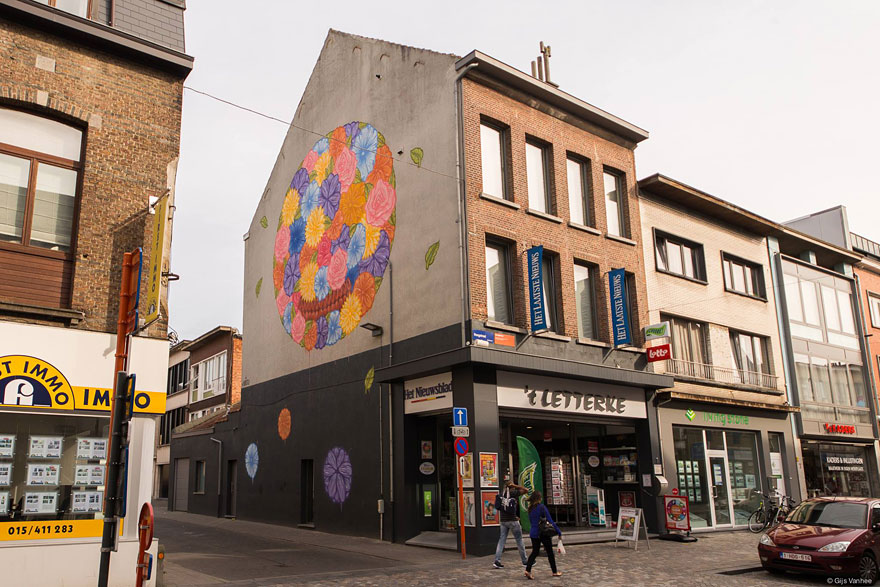 Elsewhere by Strook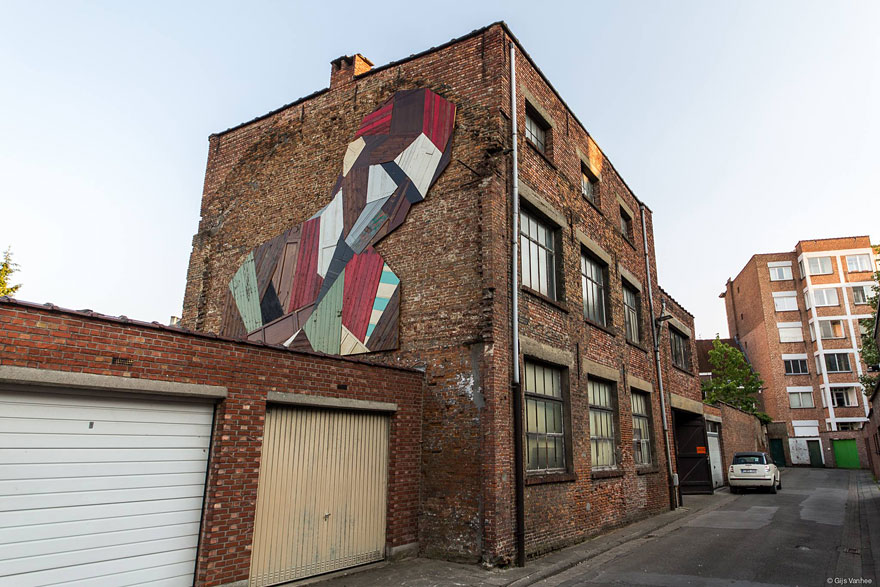 Alice Sleeps by Milu Correch