Becoming a certified Master Penman is no easy work. To earn this prestigious title, an artist must prove an extensive knowledge and excellence in penmanship and the calligraphic arts. Although only 14 artists in the world hold this title, Jake Weidmann is the youngest—by three decades. His dedication to this disappearing craft is not only inspiring, it's breathtakingly beautiful.
In an interview with Art of Manliness, Weidmann says his fascination with penmanship began as a child. He loved the look of his mother's cursive handwriting and vowed to make his own writing as beautiful as possible. As he continued to develop his talent, everyone who saw his writing took note of the artistry. Weidmann even started getting requests to create wedding invitations and tattoos.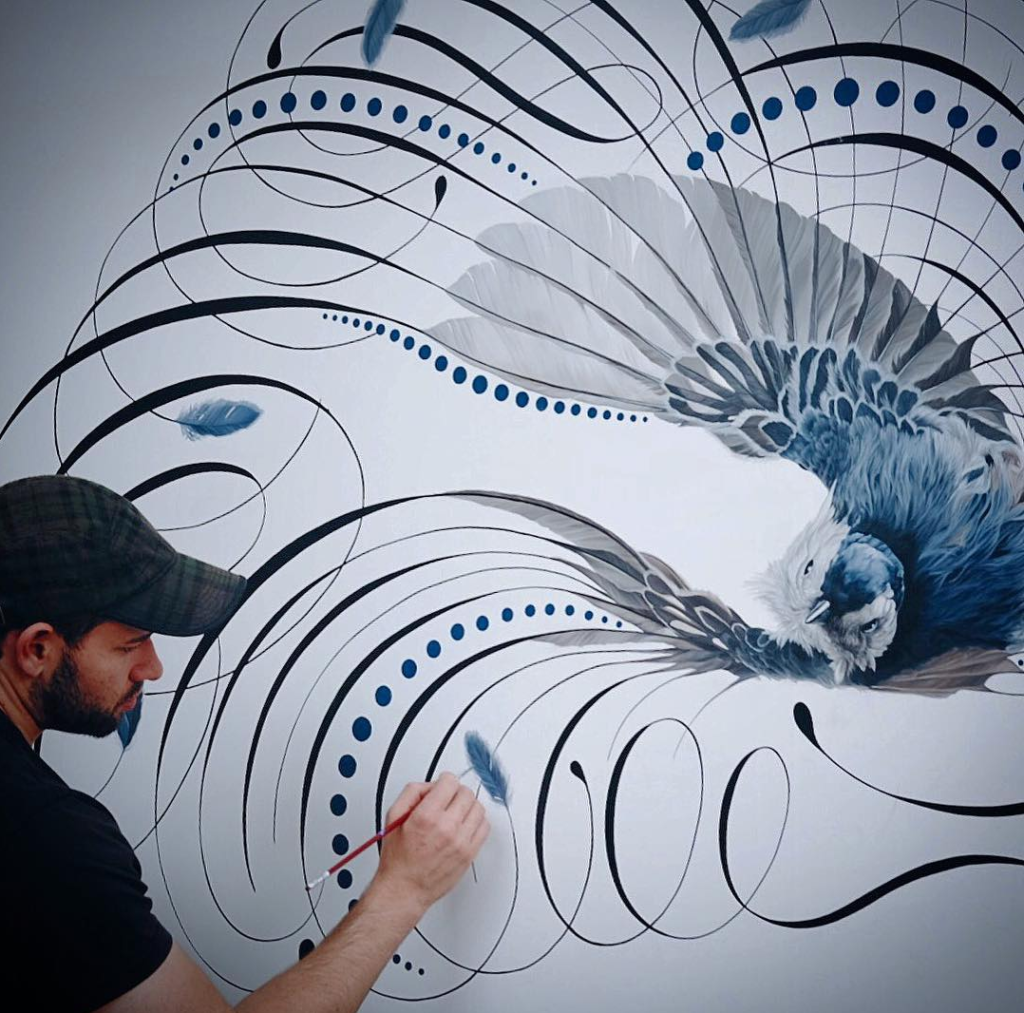 From beautiful writing to professional perfection
Once he began college, Weidmann decided to study the traditional techniques for handwriting script. He happened upon a YouTube video by Master Penman John DeCollibus and was instantly hooked on the impeccable skill and fluidity of the work. Weidmann began researching the requirements for becoming a Master Penman and devoted himself to pursuing the title.
Despite awkward learning curves and frustration with finding the right pen, Weidmann forged his own way in the penmanship field. He began making his own pens and practicing relentlessly to develop the necessary muscle memory to create exquisite swooped lines and perfect curves.
Once his work caught the eye of the calligraphy world, he quickly moved up the professional handwriting ranks. After attending annual meetings of IAMPETH (International Association of Master Penman, Engrossers and Teachers of Handwriting), Weidmann connected with willing teachers and began perfecting his craft. He was nominated to join the Master Penman Society program and took up an apprenticeship to earn his certificate.
In 2011, Weidmann was named a Master Penman after creating his own certificate on calfskin vellum, with an ivory pen he had forged himself. Now that he has deservingly earned this title, he works extensively in the world of fine art. Below are several examples of his work, including calligraphy, paintings—and even sculptures.