Thigh high socks can be a great way to add a bit of fun and style to an outfit. To avoid looking trashy, try pairing them with a longer skirt or dress that covers your upper thighs. You can also wear them with shorts or jeans, but make sure to keep the shorts or jeans high-waisted to avoid any unwanted exposure. Additionally, try to avoid wearing thigh high socks with overly revealing tops or skirts. Finally, make sure to choose a pair of socks that are made of a quality material and are not too tight or too loose.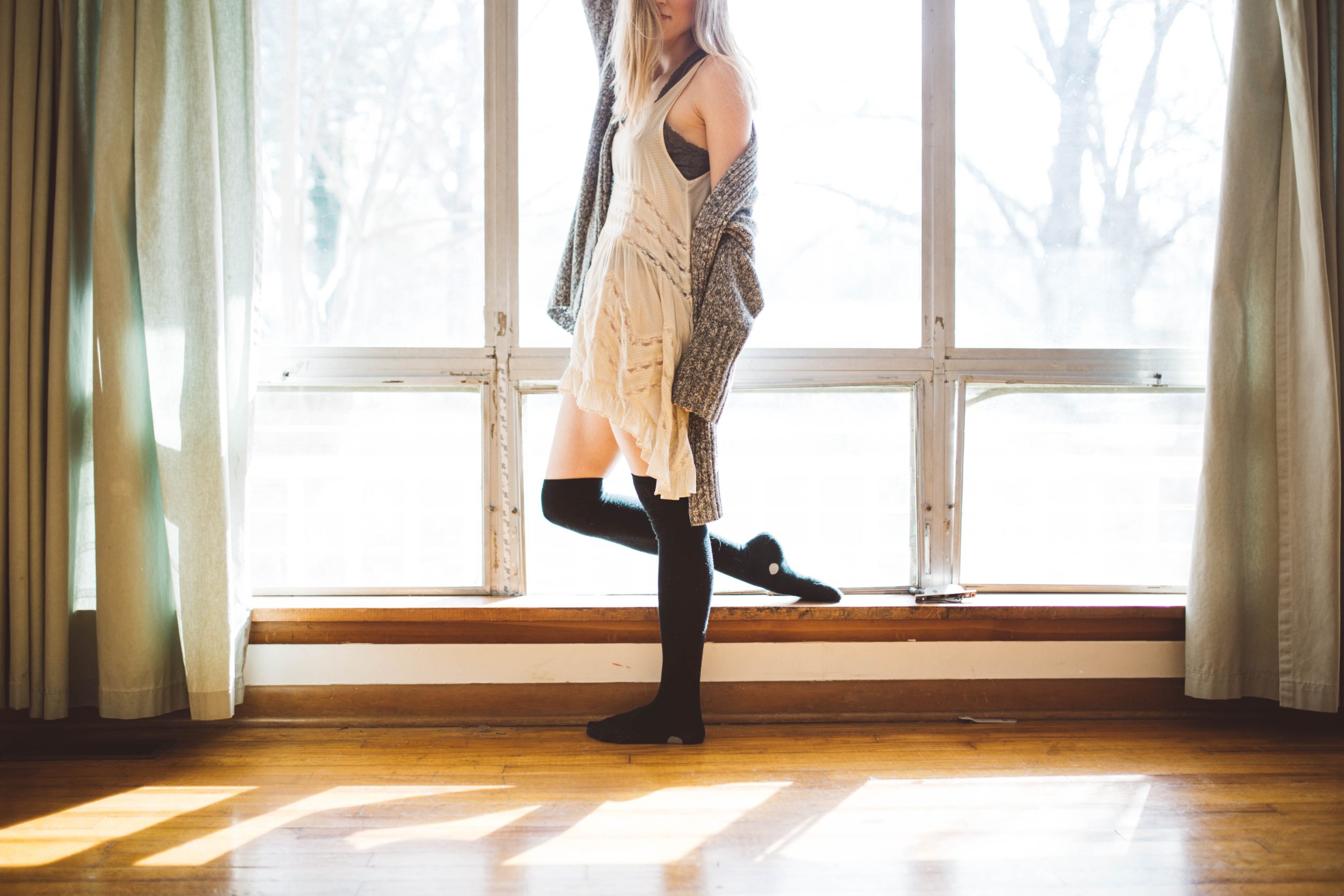 Here are a few ideas on how to style high socks to get you started:
Pair high socks with shorts or a skirt for a playful and trendy look. This can be a great option for a casual outing or for adding a pop of color to your outfit.
Wear high socks with a pair of boots for a chic and stylish look. This can be a great option for cooler weather and can help keep your feet warm and cozy.
Pair high socks with a dress or a pair of pants for a more polished and sophisticated look. This can be a great option for formal occasions or for adding a touch of elegance to your outfit.
Experiment with different colors and patterns to find a style that suits your personal taste. Solid colors, stripes, and polka dots are all popular options, and you can choose a style that matches your outfit or adds a fun and playful touch.
Overall, the key to styling high socks is to choose a look that makes you feel comfortable and confident. It's also a good idea to try on different outfits and combinations to find what works best for you.