Though she lives in a small studio apartment, artist Jane Young Lee creates beautiful and elaborate scenes within her own walls, the artist hidden within. More amazingly, she does this without the use of any type of photo manipulation.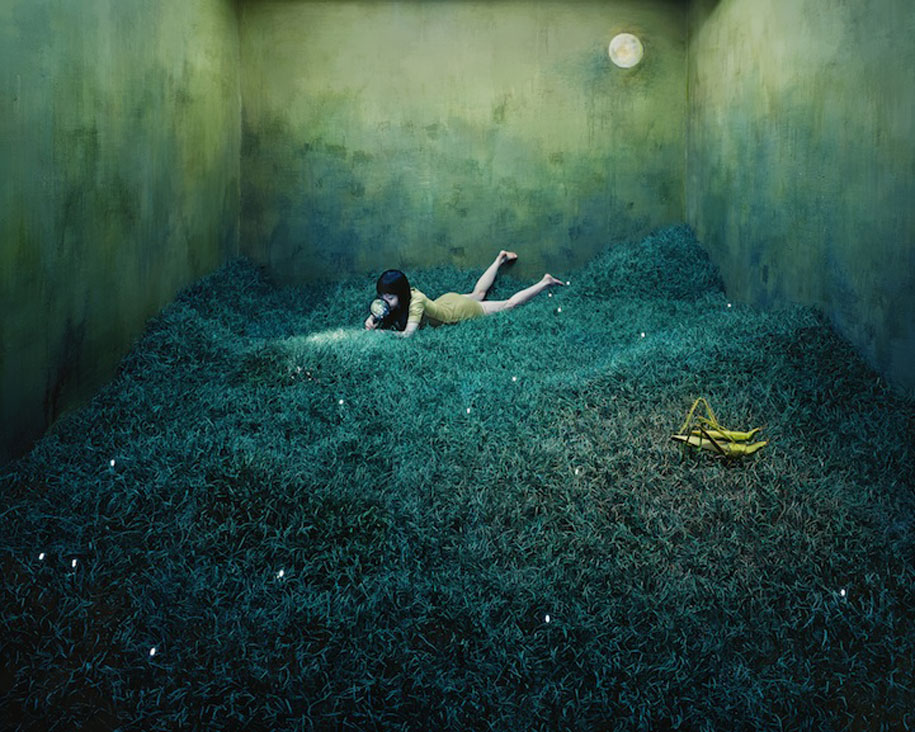 Each photo shows a different scene, and each has a meaning and a story behind it. Many of the scenes are inspired by Korean folklore, but quite a few are also inspired by Lee's own life. This series is one of the most well-done and unconventional set of self-portraits. Lee has titled this series of portraits "Stage of Mind."
Home is a Stage of Mind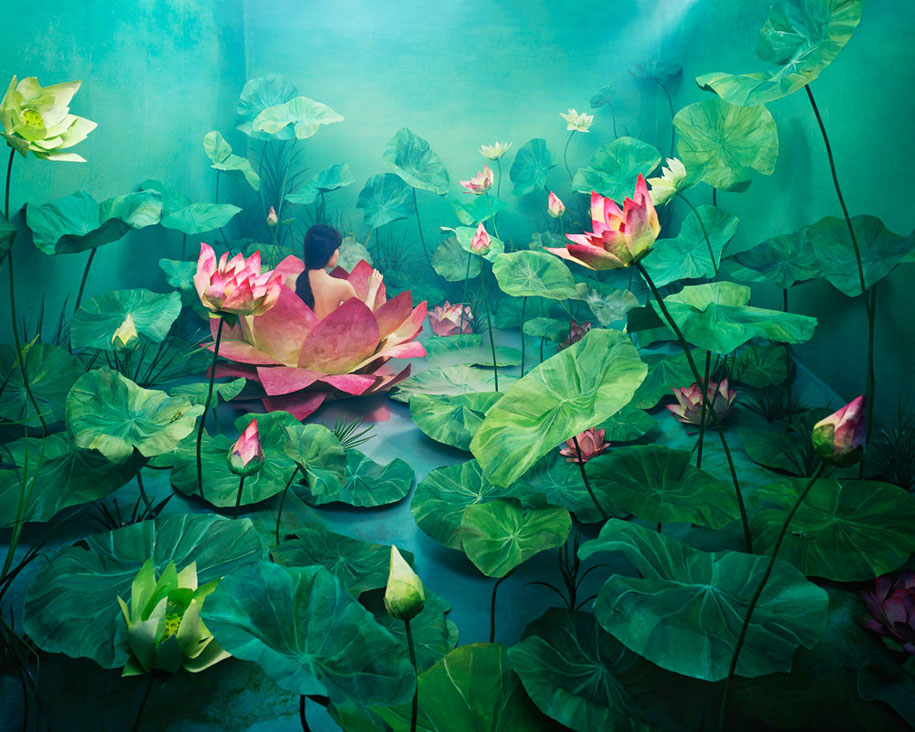 They are captured in a single photo, but these scenes require immense time and dedication to create. Some scenes take weeks to complete, but some of the more complicated stories she tells with these images involve months of work on her behalf. The materials used vary greatly, but include items such as paper, wire, pipes, and fog.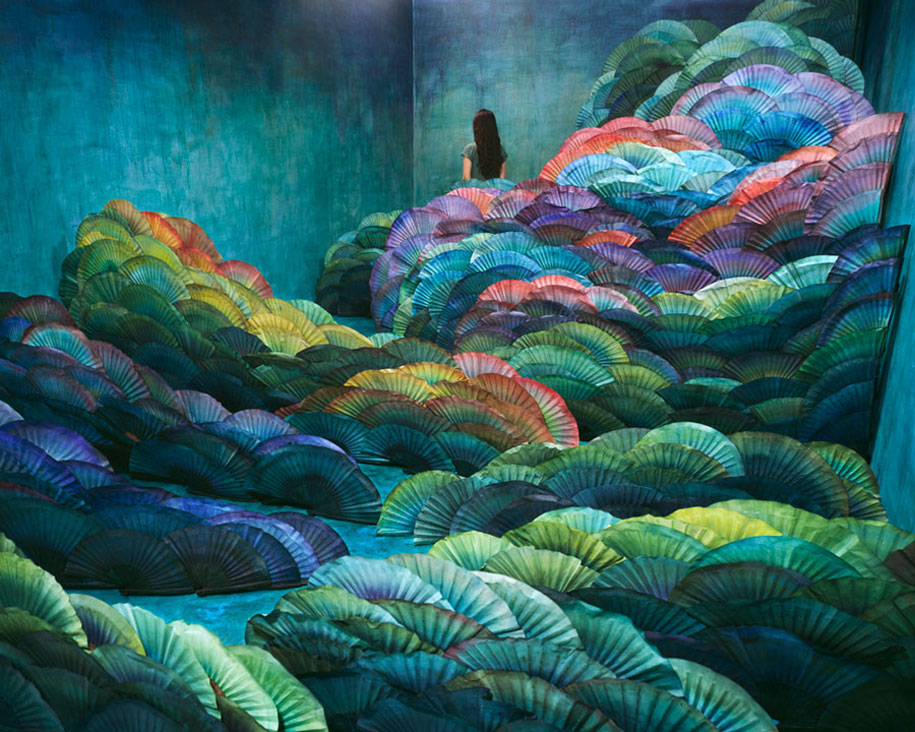 The scenes created by Lee in her small studio capture heavy emotions. In most of the images, the artist is turned away from the camera, or almost entirely covered by the objects she created the scene with. Many suggest feelings of loss, but also of potential for growth, or as one scene is titled, "resurrection."