This Valentine's thousands of couples will be coloring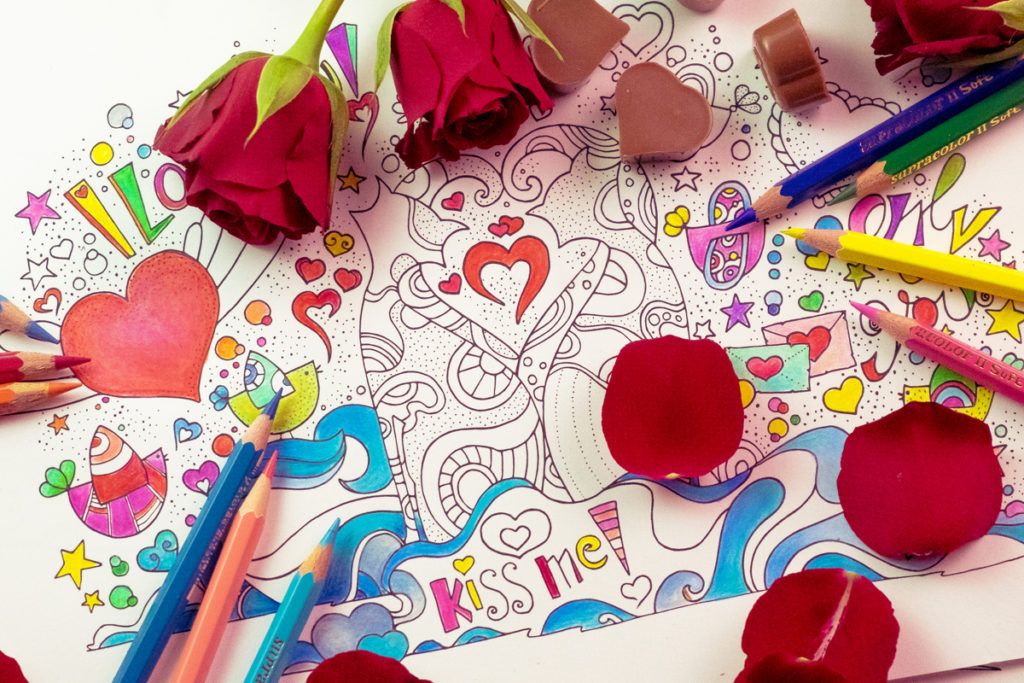 A Creative Date Idea: Colorli Creates Free Valentine's Day Coloring Book for Couples
Today, Colorli (www.colorli.com), a subscription service that delivers a weekly selection of unique hand-drawn coloring pages, announced its release of a free Valentine's Day Couples Coloring Book. The five-page book is filled with romantic, ready-to-color designs that bring a creative twist to any holiday date night.
On the creation of the couples coloring book, Colorli artist and founder Vanja Popek said, "We always listen to the ideas that come from our community of coloring enthusiasts, and this year, coloring pages for couples was an idea that excited everybody. Coloring is a great way to relax and unwind, but doing it as a couple also has many other benefits. I wouldn't be surprised if many couples decide to keep coloring together even after this Valentine's Day."
Over 5,000 coloring couples and counting
To inspire collaboration and community, Colorli will also host a Couples Coloring event on Valentine's Day—February 14, 2017—to coincide with the coloring book release. The event will be promoted on the company's Facebook page, @colorlicom, where followers are invited to join over 5,000 creative couples adding their own splashes of color to the pages.
By attending the event or signing up to receive the coloring book, Colorli hopes to spark a creative connection in couples. They'll be taking part in a worldwide coloring event, all while having fun in the comfort of their homes. Once couples have shared their pages with each other, they're encouraged to post photos of their work on Facebook and tag @colorlicom.
About Colorli: Colorli is a monthly subscription service that designs and delivers unique, hand-drawn coloring pages to followers all over the world. Created by Vanja Popek, an artist living in Amsterdam, the innovative designs and concept of Colorli was well-received by both professional artists and casual creatives. With nearly 10,000 Facebook fans and 5,000 email subscribers, Colorli's success has caused a recent expansion in content to include art, design, photography, and DIY projects.
Colorli
www.colorli.com
color@colorli.com