Forty may be the new 20, but when it comes to your hair, this doesn't always apply. With the new color and style options available for hair, from fluorescent orange to spiky and braided, it can be tempting to try something new. For women over the age of 40, however, these trendy styles can end up looking sad and just plain wrong.
When you were in your 20s you could wear your hair any way you wanted. Bleached white-blonde, side ponytails, maybe even The Rachel? That wouldn't really work in your 40s or later, would it? Choice of hairstyles for women over 40 are a little more limited. If you go outside those boundaries too far you could wind up looking like someone desperately clinging to their teen years.
But that doesn't mean your only options are a short hairstyle, mom bob or cropped, Kate Gosselin cut. There are plenty of hairstyles for mature women that are short, long, and everything in between.
Here are the 8 Styles to Avoid:
Burgundy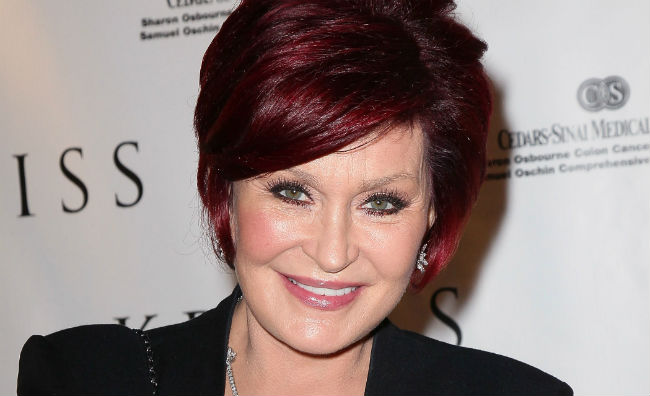 As teens, many 40-somethings began dying their hair a version of "crimson glow," that Angela Chase from My So Called Life popularized in the 90's. As a teenager, dark, purple-based reds evoke a mysterious, tough look. For those over 40, and especially those beginning to get a few wrinkles, this hair color couldn't be worse. It washes out the skin and draws attention to fine lines and wrinkles. Instead, opt for warm colors that enhance a youthful appearance.
More styles on the next page:
The High Ponytail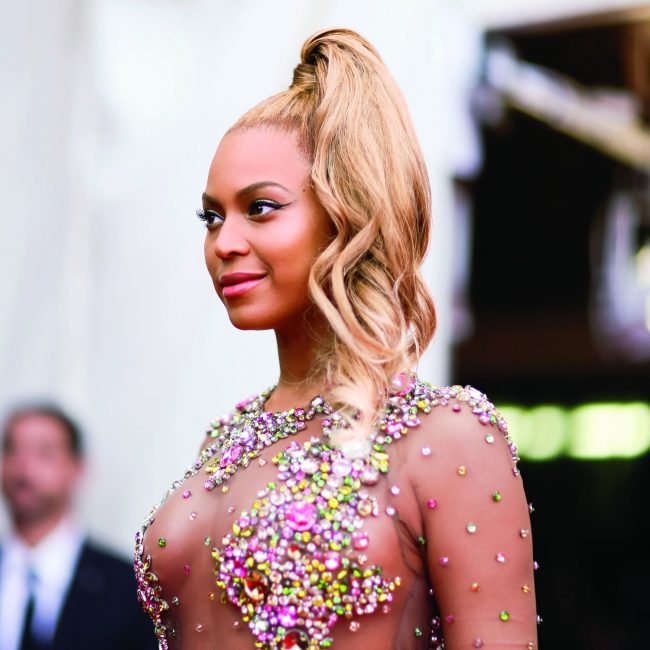 Even Beyonce can't make this look good. Tight and perched high on the head, this hairstyle accentuates lines and facial imperfections and is the opposite of the soft, natural look women over thirty should strive for.
There's a saying that goes something like this: "If you're old enough to have worn the trend the first time around, you shouldn't wear it the second." Even though they can sometimes work, most of the times can make you look like you're trying to relive your glory days. If you go for these looks despite our advice, you're going to look like you're trying too hard, says Naeemah Carre, stylist at Blow, the New York Blow Dry Bar. Remember that it's OK to be in your 40s, and you're not fooling anyone trying to relive your cheerleading days with your hairstyle. You're way better off with a style that's more "grown up." A very good alternative to this hairstyle, especiall for women over 40, is a quick and easy – messy bun.

Unnatural Colors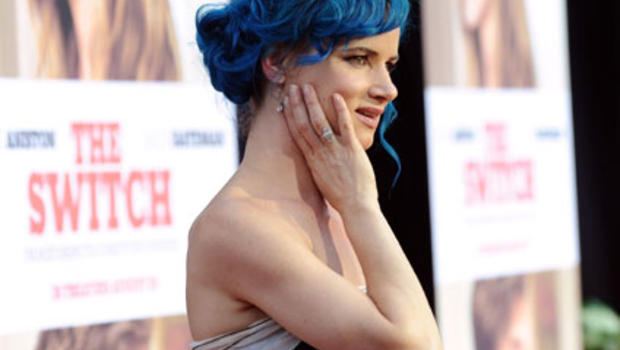 Blue, purple, pink, green are beautiful, but when these colors are growing out of the head of a thirty-something woman, the result can be scary. Though appropriate for the experimental stages of one's teens and twenties, adults just can't pull this off. However, if you want to rock purple hair in your 40's or later, do it with a lot of confidence!

The Top Knot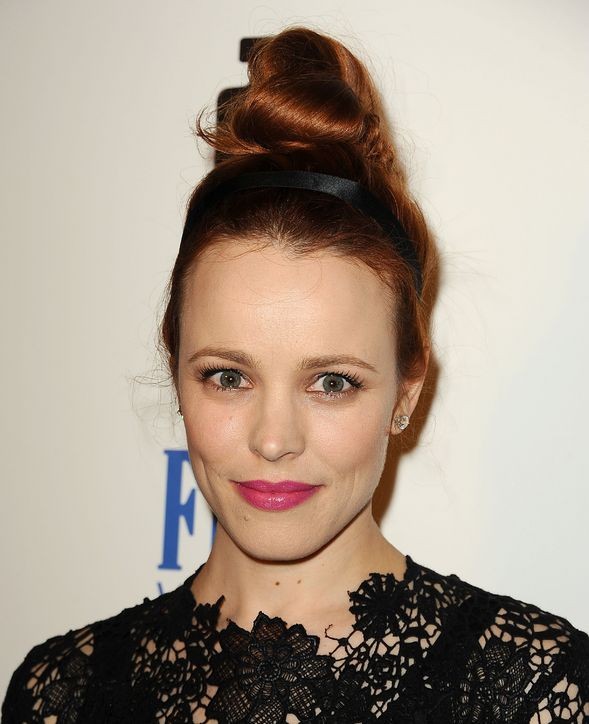 No! This hairstyle has become popular for both men and women in the younger set, and has even become an Instagram hashtag. But it's not going to do a woman over 40 any favors. The style manages to be both messy and severe, two descriptions that all 40-somethings should avoid at all costs.

Crimped Hair
Crimping, also called deep waves, is back in fashion. Crimpers can add volume and deliver the bedhead/frazzled look that teens and twenty-somethings aim for. Today, much like the golden age of crimping in the 80's, crimped hair is best avoided by the over-thirty set. Step away from the crimper; it's for your own good!

Fishtail braids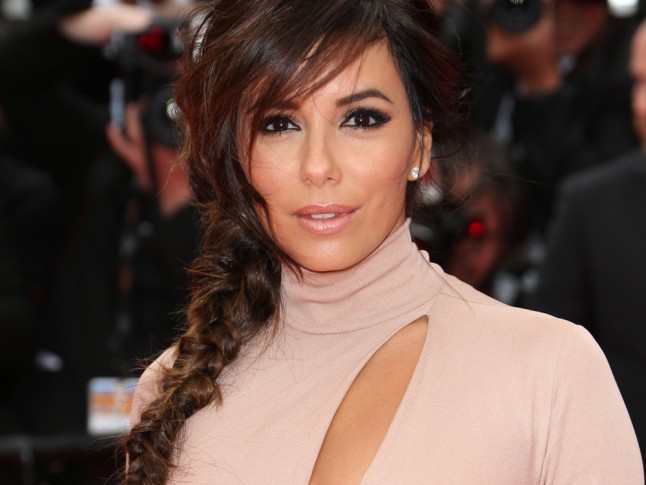 Another "fun" trend for teenagers, the fishtail braid can look sloppy and unkempt (not in a good way, either) on someone over 40. If you're over 40 and into braids, there are lots of classier (and more flattering) options.

Rainbow Hair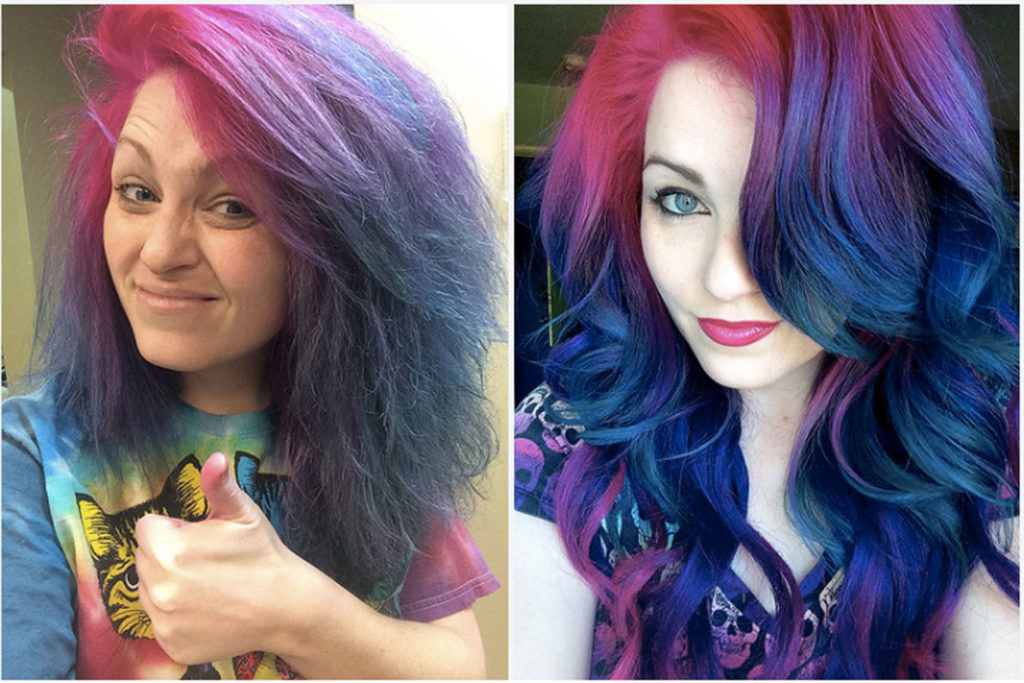 Long, flowing hair with a rainbow effect may look magical and beautiful on a teenager, but someone over 40 may end up looking more like a clown than a mermaid. Ombre styles of all colors, should, in fact, be avoided.
The Cliché Mom Haircut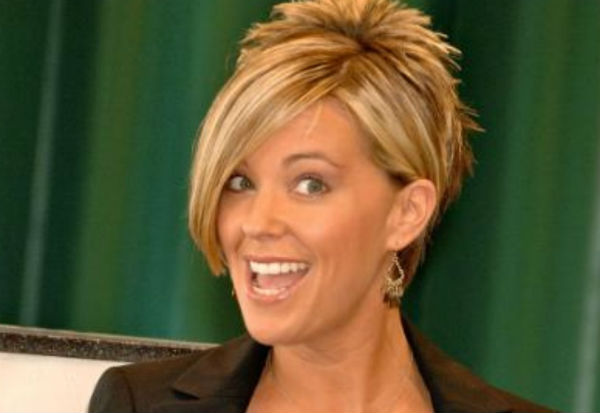 So women in their thirties may indeed be moms, but there is no reason their hair should be announcing this. The "Mom Haircut" ranges from unflattering, rounded bobs, to short, spiky 'dos that are often the result of impulsive "I need a change" moments in those over 40.